Holly Walford
Personal Lines Advisor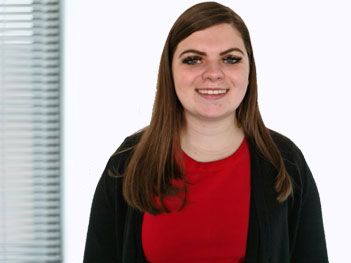 What is your new role at Routen Chaplin?
Administrator. My day to day duties include dealing with the post and scanning it onto the relevant client records and chasing Personal Lines clients whose insurance is due for renewal in 2-3 days time.
What is a typical day in the life at Routen Chaplin?
Routen Chaplin is a very busy company so everyone is constantly doing things. It is very enjoyable as I like to talk to clients on the phone and face to face which is something I do everyday.
Before working at Routen Chaplin, what was the most unusual or interesting job you have had?
Working in a Doctor's surgery as everyday was different and you learn lots of new things just by being a Receptionist.
How did you come to take the role at Routen Chaplin?
I have had various jobs working within customer service as it is what I enjoy. I like to try new things and working in insurance is new for me so I was very intrigued as to how it all works
How would you describe yourself as an individual?
Hard working and willing to learn
Sum up your job in three words 
Busy, Varied and Interesting
Contact details