Stephanie Reeve
Account Handler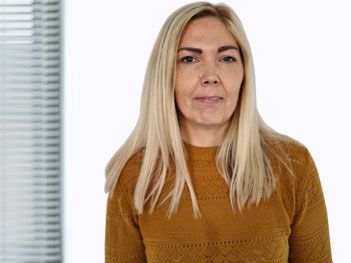 What is your new role at Routen Chaplin?
Account handler.
What is a typical day in the life at Routen Chaplin?
I have only been in my new role  for a couple of weeks so at the moment I am still learning every day. I try and answer as many customer queries as I can over the telephone and email and I am leaning how to process changes and renewals. Every day is different at the moment and I love that no two days are the same!
Before working at Routen Chaplin, what was the most unusual or interesting job you have had?
When I was at school at the weekends I worked as a chambermaid for a small b&b. It was quite interesting how some people left their rooms!
Do you have any particular niche is any insurance specialism?
I love the variety that home insurance brings, no two properties are the same.
How did you come to take the role at Routen Chaplin?
I was taken on as a temp after being told about Routen Chaplin by my friend.
How would you describe yourself as an individual?
I think I am a friendly, happy person who gets on with almost everyone, I try my best to help others. I love being a mum to my 3 children and love going running in my spare time.
Sum up your job in three words 
Interesting, fast-paced and rewarding
Contact details