Details

Written by

Super User

Category: Personal
Hits: 4086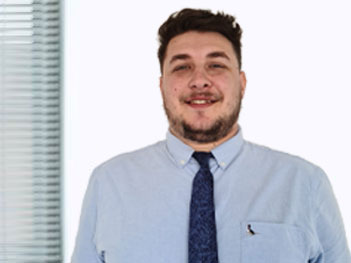 What is your new role at Routen Chaplin?
Personal Lines Account Handler
What is a typical day in the life at Routen Chaplin?
The typical day at Routen Chaplin would be to give our customers that personable experience as all our clients needs are different. This includes dealing with customer queries on the phone or via email as well as when they visit the office. As an account handler we also handle the process of inviting our clients renewals as well.
Before working at Routen Chaplin, what was the most unusual or interesting job you have had?
I have only ever worked in Insurance full time, but I did once have a part time job delivering pizza and some of the people you came across were 'interesting' to say the least!
Do you have any particular niche in any insurance specialism?
I don't have particular niche as such just yet, but since starting my role here, the Classic Car scheme that we have through KGM is intriguing as you can get to know about vehicles you didn't even know existed!
How did you come to take the role at Routen Chaplin?
I got to know about the opportunity through a recruitment agency.
How would you describe yourself as an individual?
I'm a relaxed but driven individual who is always happy to help other with their queries whether it be regarding insurance or any IT problems. In my personal life football is my passion and I am a season ticket holder at Derby County.
Sum up your job in three words
Everyday Is Different!